You are here
Gwennie's Adventure in the Angeles National Forest
Tuesday, October 21, 2014 - 10:55am
Being an Angel City foster dog isn't all "sits" and "downs"—our foster dogs get to have a lot of fun, too! We caught up with foster dog Gwennie after a fun morning in the Angeles National Forest to get her recap of the day.
When my foster mom told me we were going to the forest, this was my reaction: Oh my dog!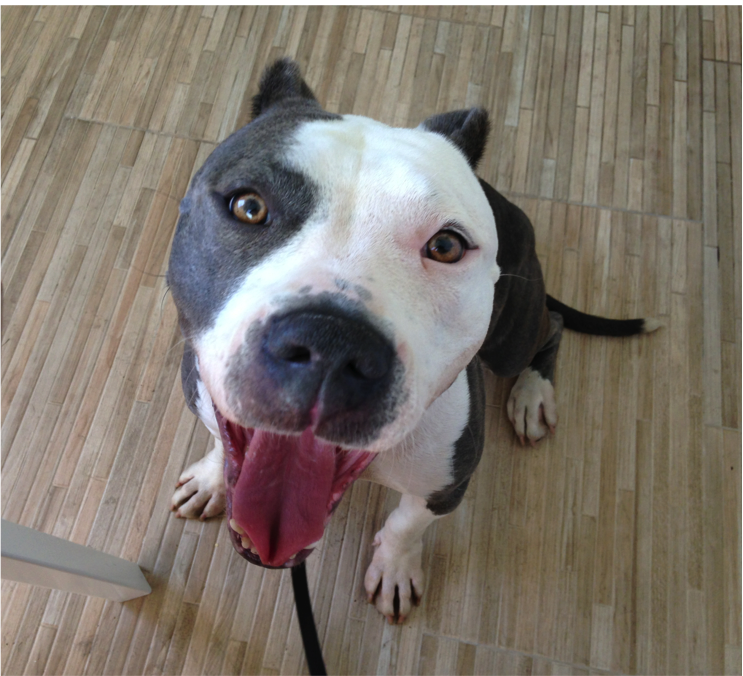 It was hard for me to wake up early (to be beautiful like me, one needs lots of beauty rest) but I trusted my foster mom when she said this would be worth it! I slept in the car the whole way there. We got our Adventure Pass and hit the trail.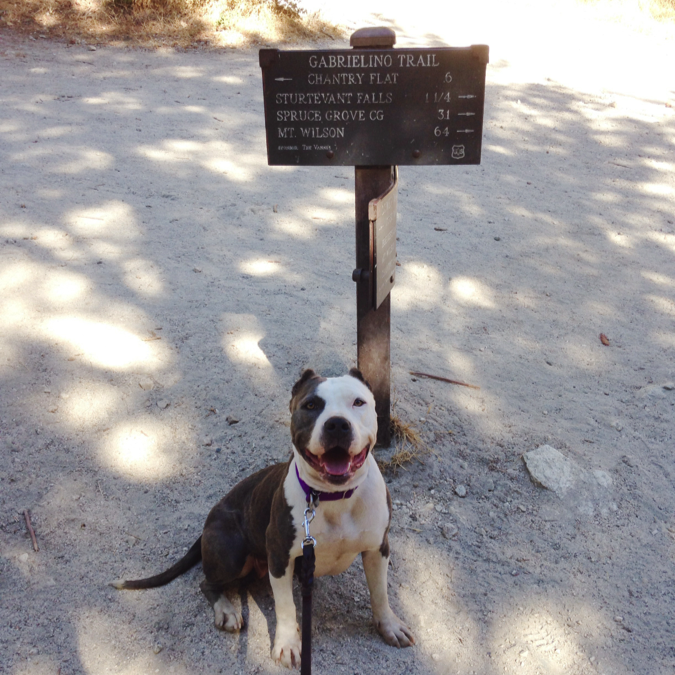 As soon as we started, I realized we hit the jackpot—did you know how many good smells there are to sniff in the forest? I've never smelled anything like it! It was so much different from the neighborhood where I usually do my smells.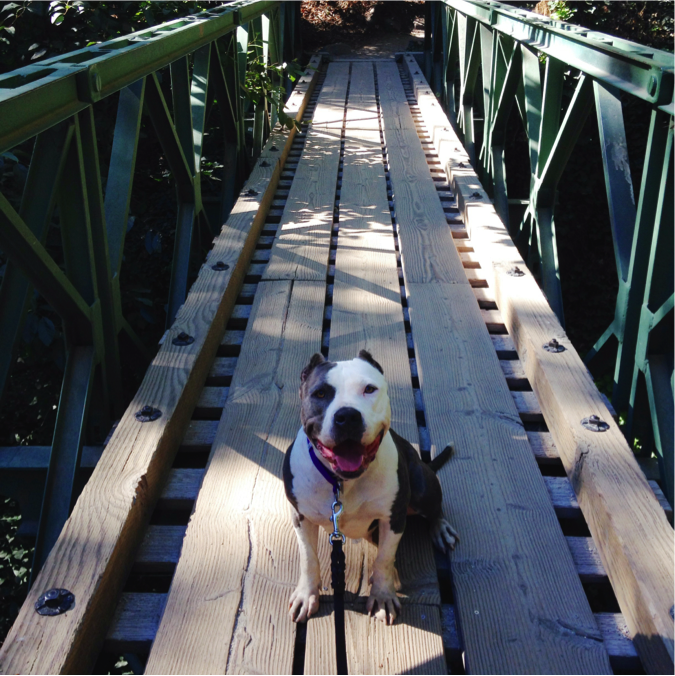 We got to the waterfall, which was just a trickle, but that meant I got to get really close! Cheese!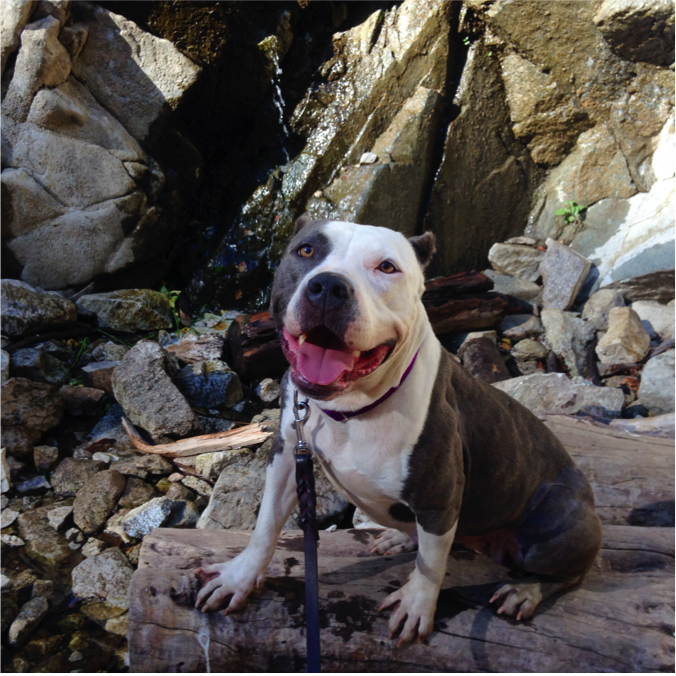 Then we rested for a minute to recharge for the trip back. I got up on this rock so that I'd be more on smooch-level.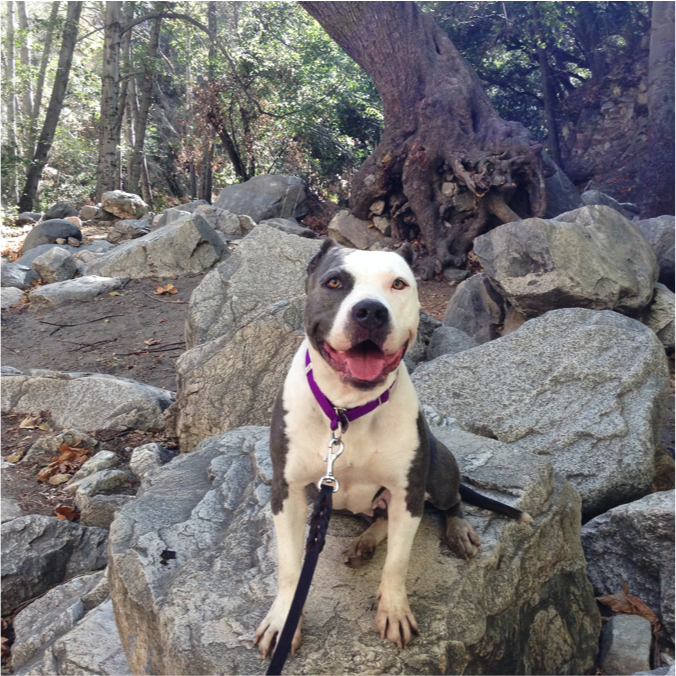 On the way back, I saw some really cool forest squirrels. It was hard getting up the final hill at the end of the trail, but I made it and rested at this sign.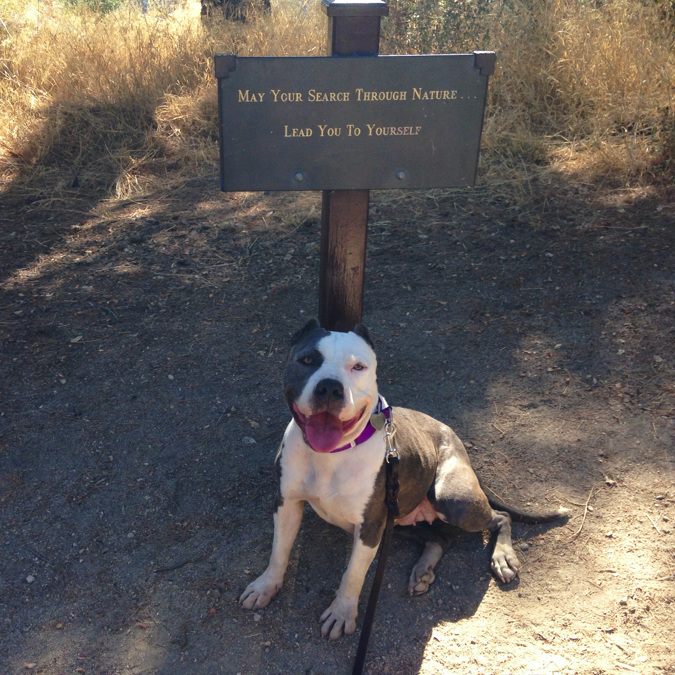 Because I was such a good girl, I got to go out for a hot dog after! That might have been my favorite part.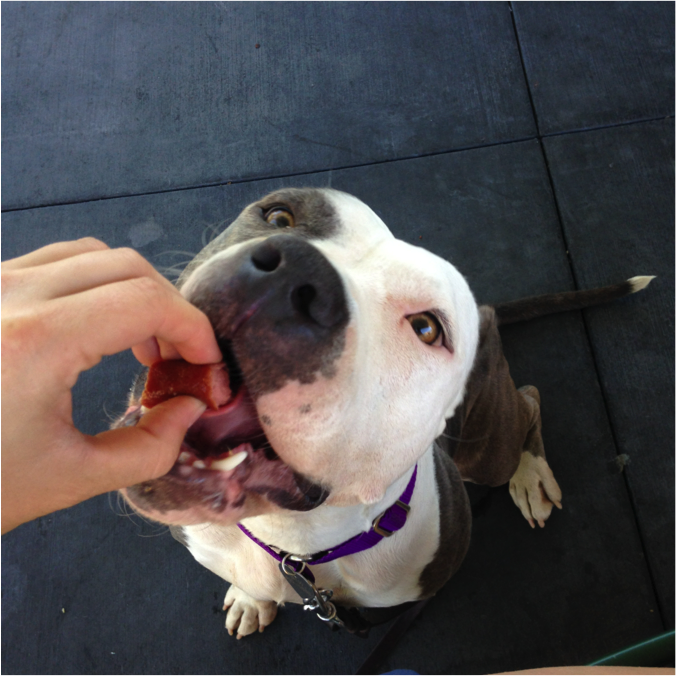 My foster mom said we hiked about 3 miles, which I think is quite enough for one day! I think I'll spend the rest of the day sleeping. Next time, I told my foster mom, let's just go out for hot dogs and skip the hike!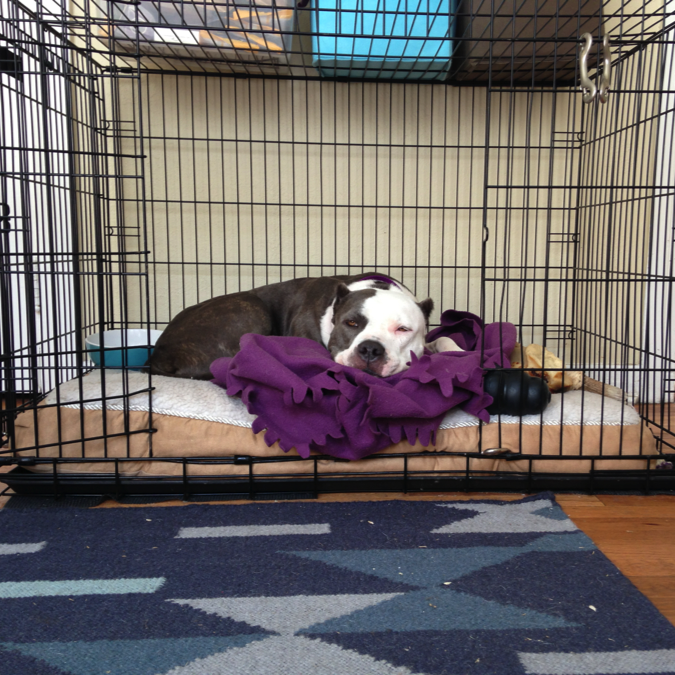 If you're interested in adopting Gwennie, please email adopt@angelcitypits.org.