You are here
Foster Friday: Need Some Joy In Your Life?
Friday, March 2, 2012 - 9:37am
Then you need to make Linus a part of your family. Linus is a six-month old Shepherd mix puppy who was pulled from the shelter by Angel City Pit Bulls last December. Linus is the sweetest, happiest, funniest guy you'll ever meet. As I write this in my office chair, he has come in and put his paws up on my shoulders to say hi and give me a little "hello" kiss. He's medium in size, about forty-five pounds at the present time.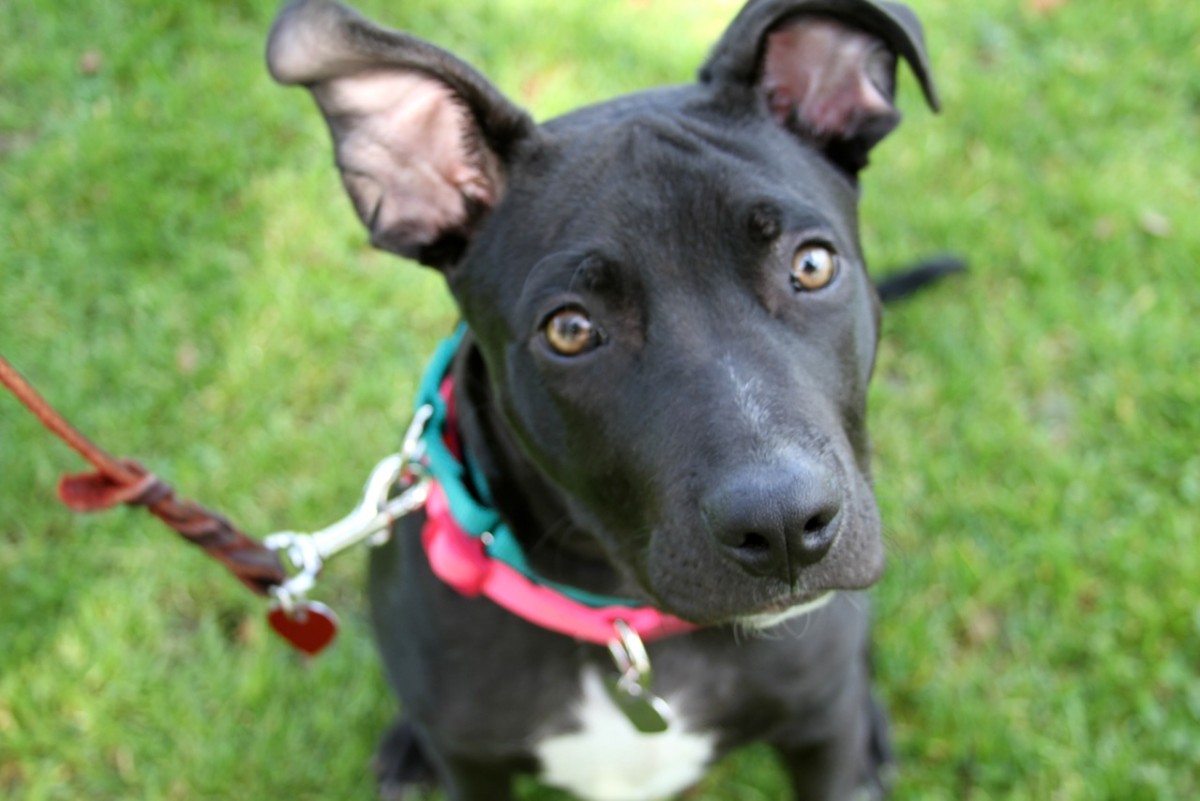 Linus absolutely LOVES other dogs and is willing to play with them all day long, if they agree. He would be a wonderful companion to a dog who wants a playmate. He is living in our foster care right now with two pit bulls, a cat, my two teens and me - and he gets along great with everybody!
Linus is totally housebroken to a doggie door and is becoming a very good watch-dog, alerting us when new people approach the house. Once they come inside, he just wants to play. His favorite game is called chase me around the house in circles, until I hide under the coffee table.
Linus makes our family laugh and smile with his antics but he also loves to cuddle up on the couch with you and sleep with his head in your lap. He is a well-adjusted, sweet, happy boy, and totally ready for his forever home.
Come and get him - he's waiting for you with a big smile and a wagging tail!
Pat 
Linus's Foster Mom


Please watch Linus's video above and view his Facebook photo album