You are here
A Day in the Life of Lindsey
Monday, September 22, 2014 - 9:28pm
What's it like being an Angel City foster dog? We put available foster dog Lindsey to work to show her adoring fans what she's up to during the day from her own perspective.
First stop: Runyon Canyon for a morning hike. Just up the street from Foster Mom's house, it has some of the coolest sniffs around. I love hanging out with my friends and getting my exercise.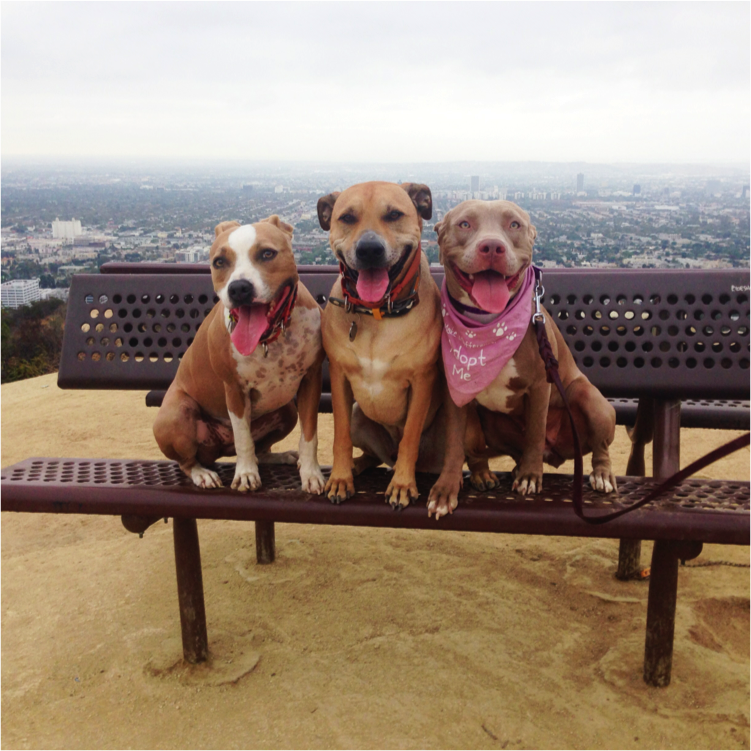 Before I head back home, I get some snuggles in. Not to brag, but everyone says I'm an expert snuggler and give really good kisses.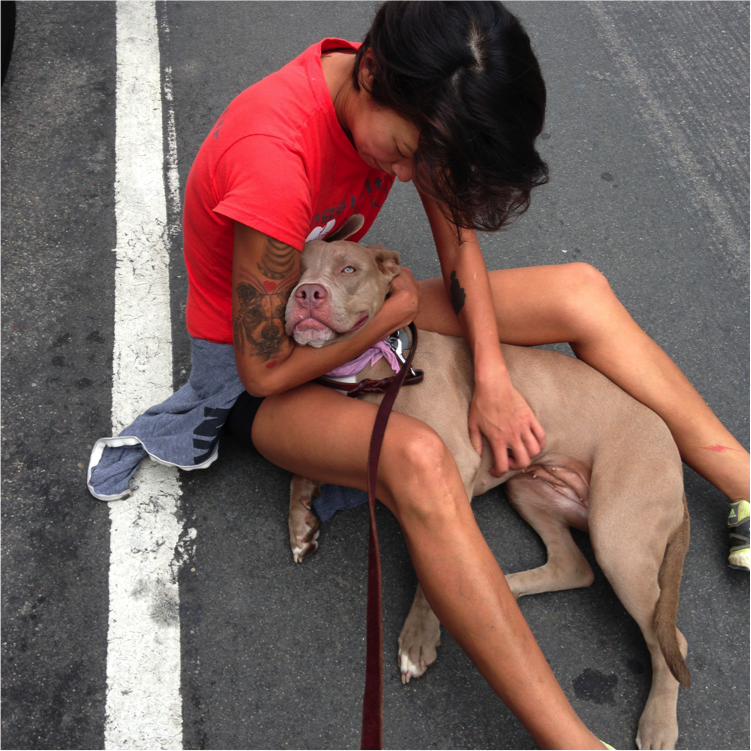 Then it's back to my beloved crate to eat breakfast. After, I get some well-earned time to hang out and practice my good behavior in the house. Can a girl get some jerky with these ears?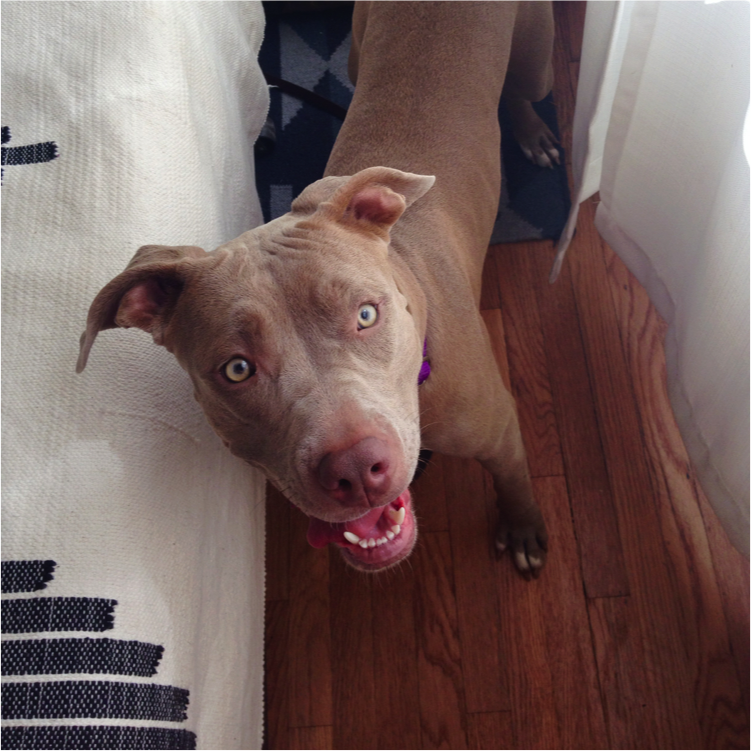 But honestly, all these morning activities get me pretty sleepy.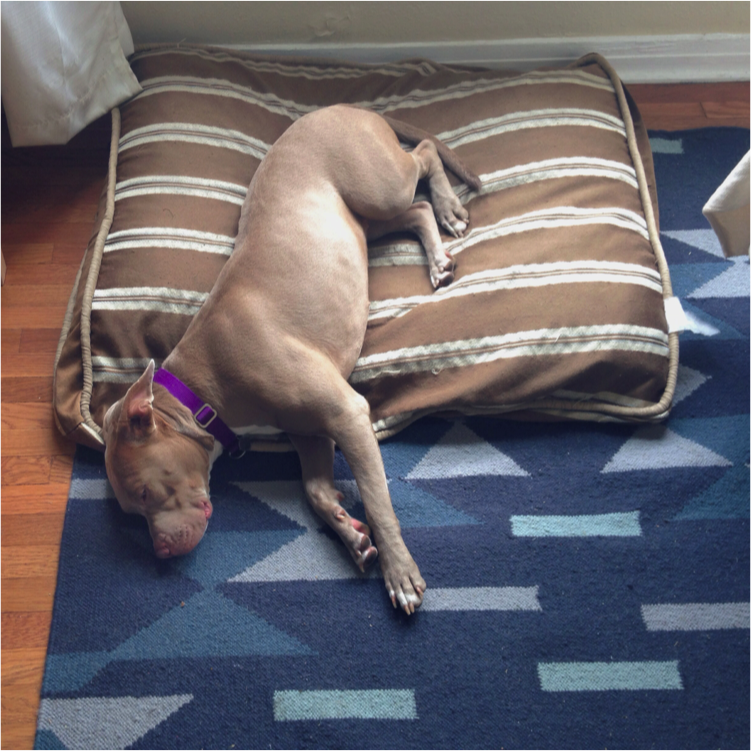 After my nap, I like to hang out with my foster friends in the yard. I love a good play session! Here's me and my friend Gertie. We like to call ourselves "Gerdsey." "Lintie" just didn't sound as good.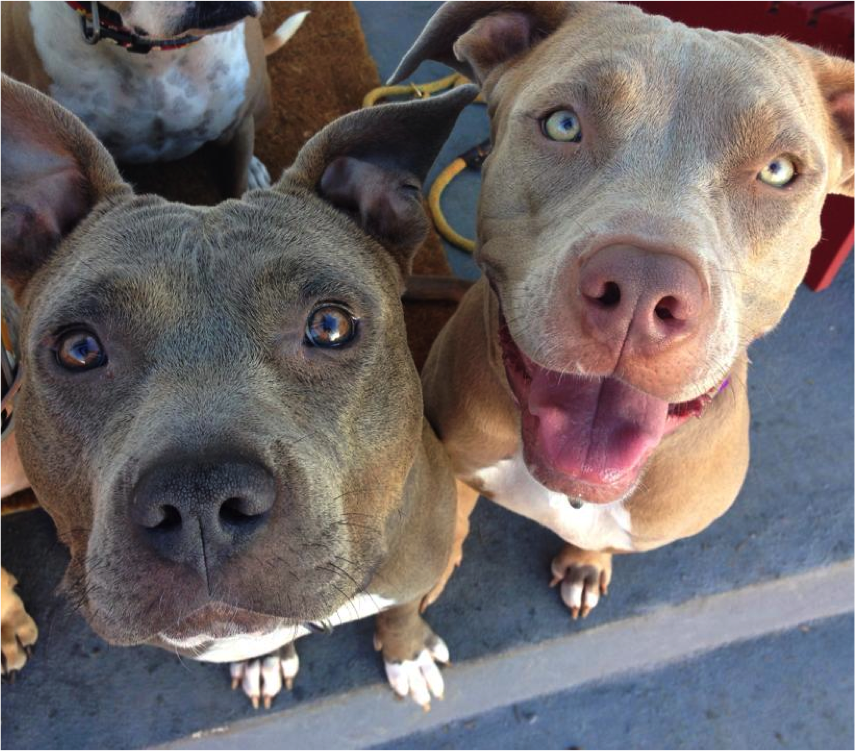 Now I need a break from playing to lounge in the yard. You could say I have a flexible energy level. I like to do tons of stuff (I am only one year old, after all!), but I appreciate the finer points of relaxing, too!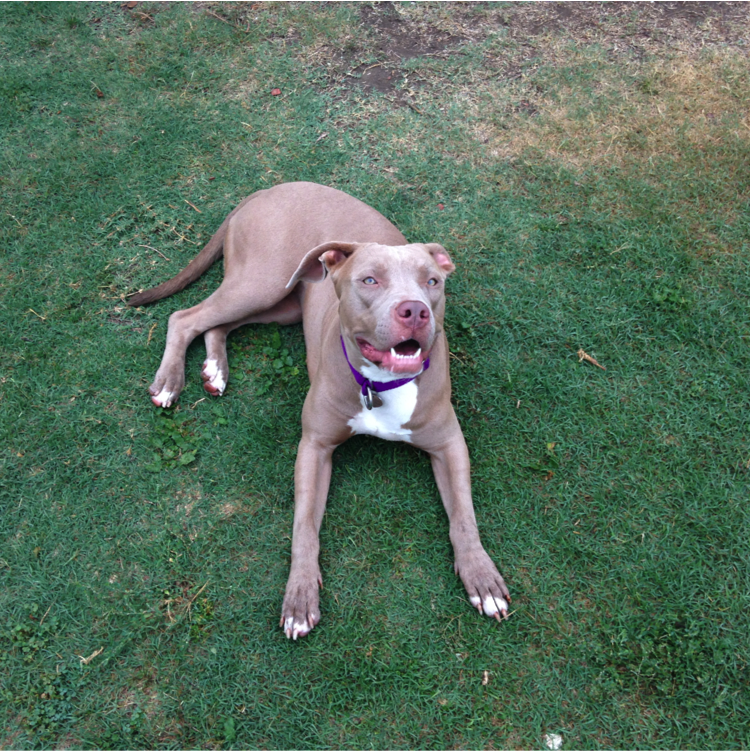 Before dinner, I like to take a stroll around the neighborhood and pose with some of the local street art.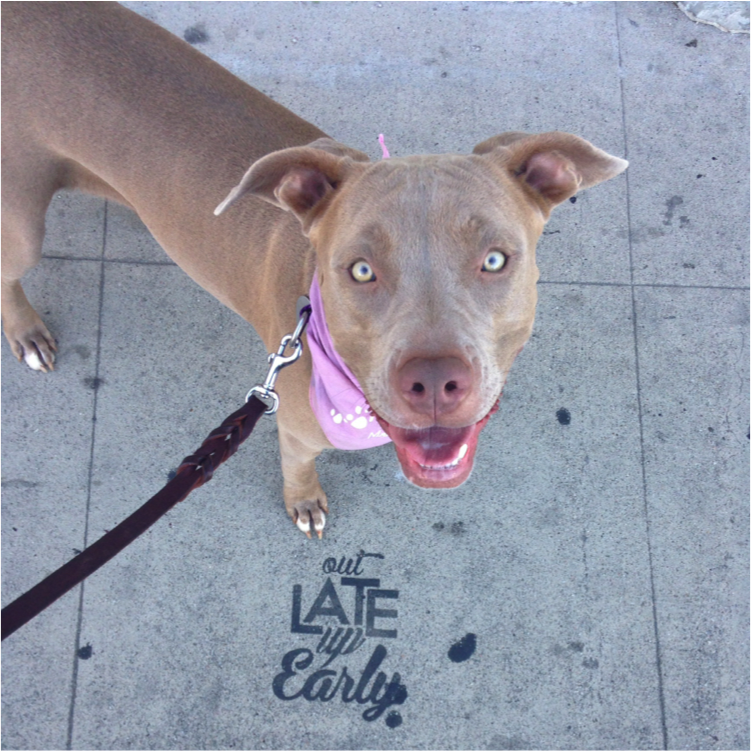 Now I'm tired! Someone tell my foster mom to turn off the lights!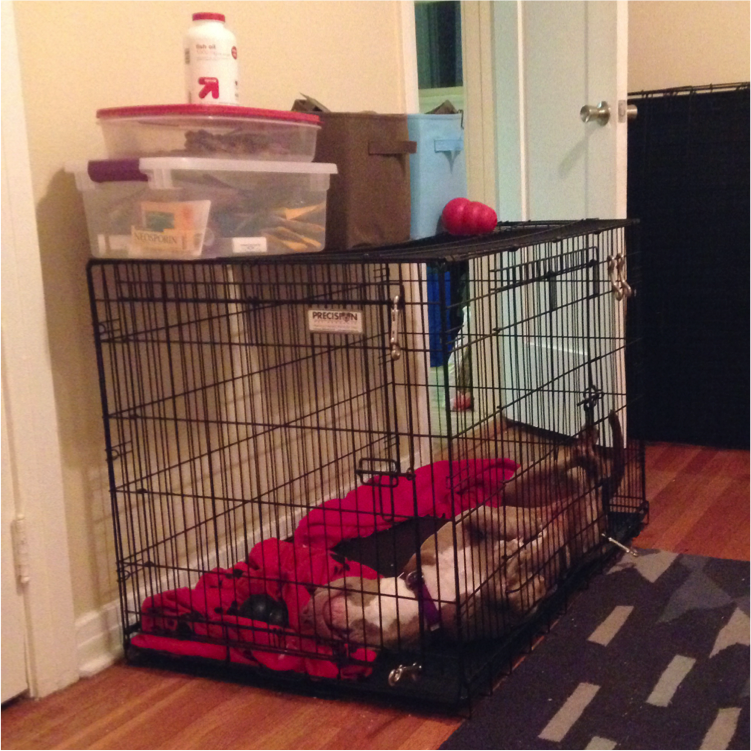 If you are interested in adopting Lindsey, please email adopt@angelcitypits.org.