You are here
6 Easy Ways to Fundraise and Save Dogs with Angel City Pit Bulls
Wednesday, February 28, 2018 - 10:56am
We at Angel City Pit Bulls are so thrilled to be able to help more and more dogs each year through adoptions, advocacy, and community support. But let's face it: doing so isn't cheap!
There are the day-to-day expenses like food, bones, collars, and leashes. Then there are the medical expenses from the many dogs in our program who require specialized veterinary care, which we're happy to provide so that they can go on to thrive in loving forever homes. Then there's the cost of running community training programs and supporting our local shelter intervention program. It all adds up quickly! Considering that the vast majority of our operating budget comes from grassroots donations, we depend on our community's generosity to continue to expand our programs.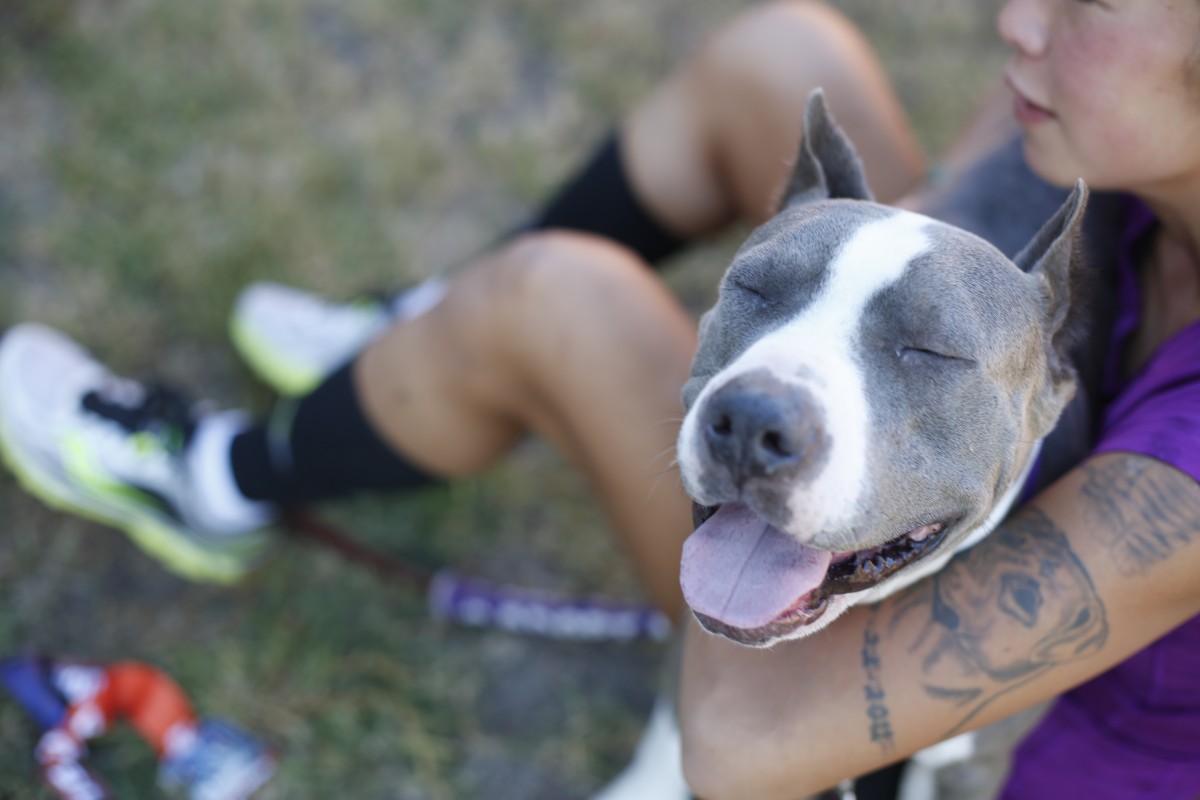 An individual donation goes a long way, but you may be wondering how you can do more for Angel City Pit Bulls. One easy answer is to help us fundraise! Whether you're local to LA or a long distance supporter, there are many ways to help us raise funds for our program, and in turn save more deserving dogs.
1. Do your online shopping through Amazon Smile
The Amazon Smile program donates a portion of eligible proceeds when you add your favorite charity to your account. You heard us right: You can get all your online shopping done and support Angel City Pit Bulls at the same time. Once you've linked your account to support ACPB, all you need to do is remember to visit "smile.amazon.com" instead of the regular "amazon.com" page so that your purchases are eligible.
Here's how:
The individual contribution from each purchase is small, but it adds up: as of February 2018, Angel City Pit Bulls has received over $4000 from the Amazon Smile program. That's a lot of dog food!

Pro tip: Purchases made through the Amazon app are not eligible, so If you're a fan of mobile shopping, fill up your cart on your phone and then check out using your web browser at smile.amazon.com.
2. Link your Ralphs Rewards card
If you're a Ralphs grocery shopper, you probably have a Ralphs Rewards card. What you might not know is that when you link your Ralphs Rewards card to us, Ralphs gives back a percentage of your purchase to our program. And once you set it up, you never have to think about it again!
How to do it:
3. Make a Facebook fundraiser
You may have noticed more and more of your Facebook friends creating fundraisers for their favorite causes. Whether it's your birthday or you just feel like giving back, Facebook has made it easy for you to create a fundraiser for Angel City Pit Bulls.
Here's one way to get started: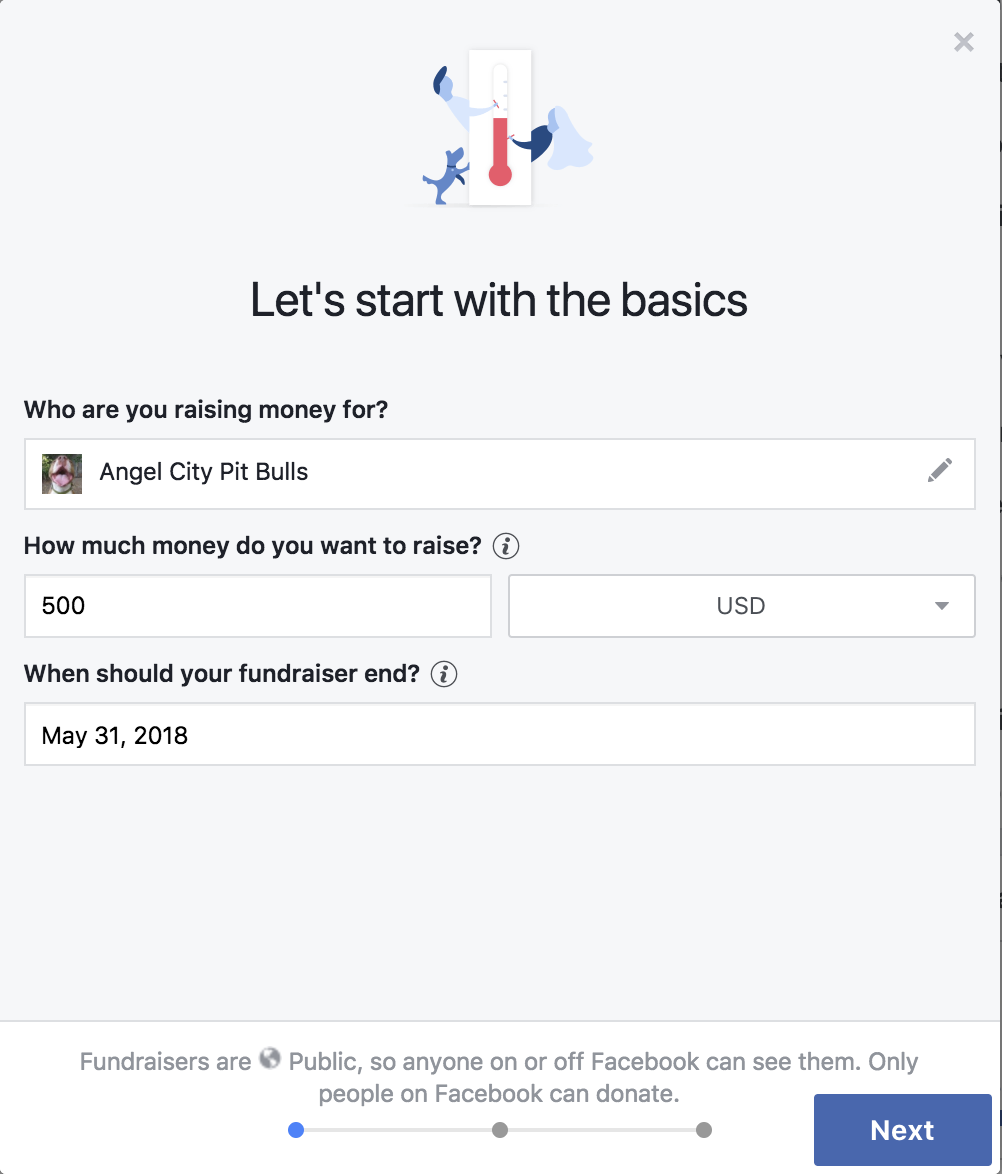 4. Create a fundraising page for your special event
Our fundraising platform, Classy, allows you to easily create customized fundraising events so you can use your special day to help dogs in need. You can create a page as part of your wedding registry, fundraise in lieu of gifts for your birthday, or create a fundraiser for any other big event!
How to get started:
Questions? Need tips on how to make the most of your fundraising? Email royce@angelcitypits.org.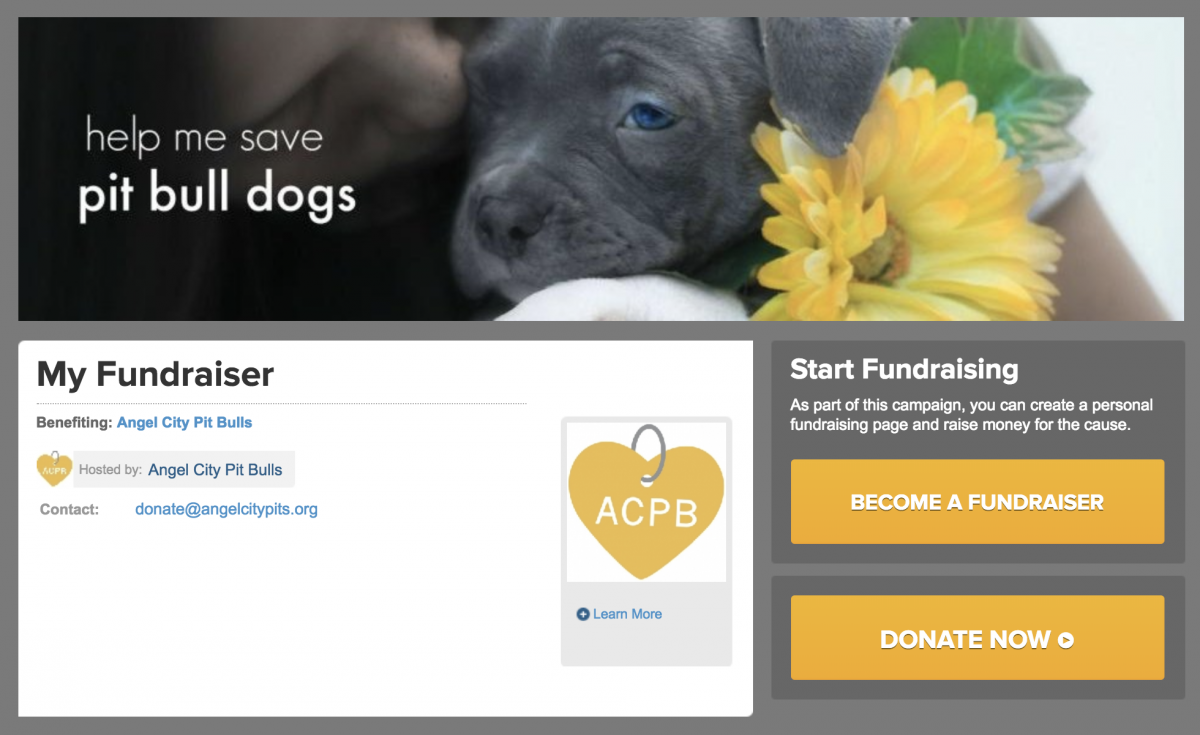 5. Join Team ACPB for the LA marathon, half marathon, or Big 5K
Angel City Pit Bulls is proud to be a premier charity partner for the Skechers Performance LA Marathon. Each year, our group of runners and walkers train to compete in the LA Marathon, the Stadium to the Sea charity half marathon, and the Big 5K. By joining Team ACPB and asking friends and family to support your effort, your sweat and determination helps raise funds to assist hundreds of shelter dogs find families of their own.
We provide fundraising tips, running coaching and plans, and have fun group runs each weekend. Whether you've never run a step before or you have multiple marathons under your belt, we can help you achieve your goals, all while you help the dogs of ACPB.
Get started by filling out some basic information so our team can get in touch, or email lamarathon@angelcitypits.org.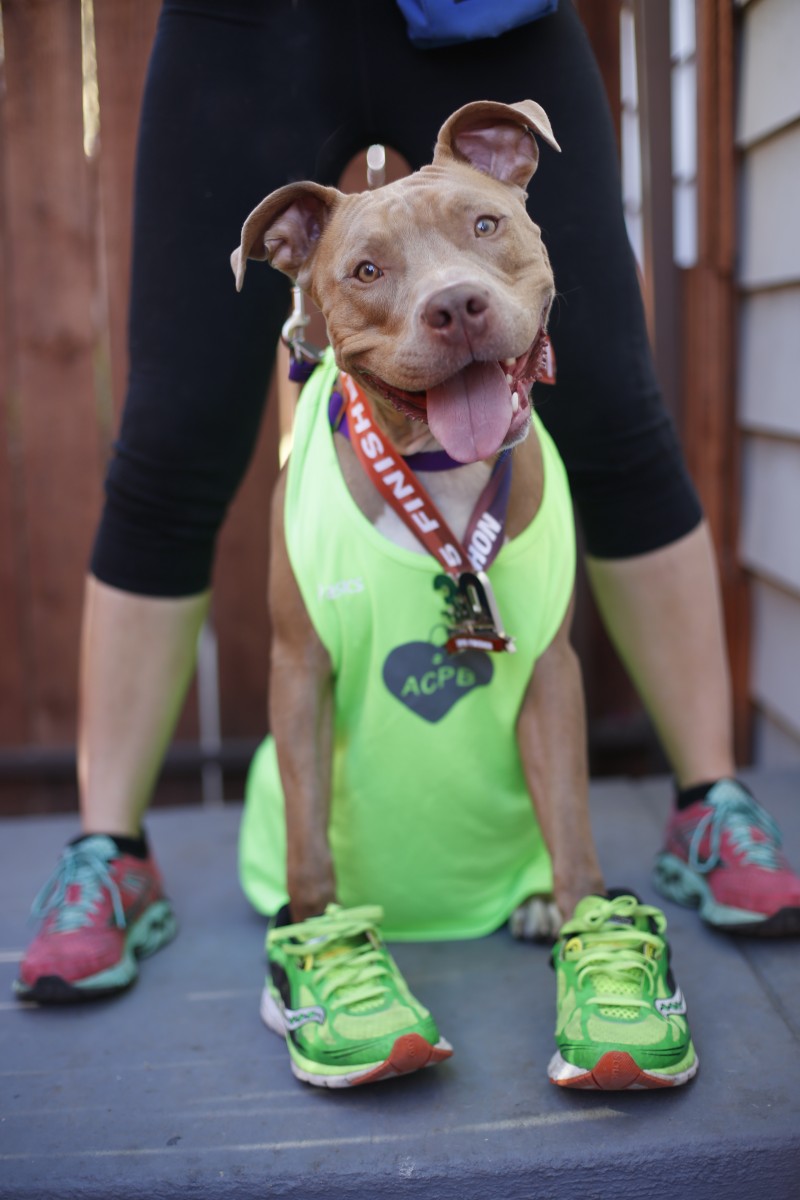 6. Join Team ACPB as you fundraise for your own athletic feat
The LA Marathon isn't the only way to pair your athletic accomplishment with some good-doing. If you're gearing up for a big event like a marathon, bike race, triathlon--you name it!--you can be a virtual member of Team ACPB and fundraise for the dogs of Angel City Pit Bulls. Using our fundraising platform, Classy, you can set up and personalize your own fundraising page. Our team will be there to assist you with any fundraising questions, send you a Team ACPB tech shirt so you can train in style, and cheer you on as you finish your big event.
As always, thank you for supporting Angel City Pit Bulls! We couldn't help these dogs without you.
Have an fundraising opportunity we should know about? Let us know!