You are here
About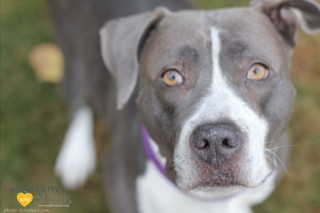 Angel City Pit Bulls is a 501c3 non-profit organization dedicated to creating a better future for pit bulls by promoting their positive image as loving family companions through education, public advocacy, adoptions, and responsible pet ownership.
The dogs in our program are from the City and County Shelters in Los Angeles where pit bulls are commonplace. We look forward to the day that shelter intake numbers are lower and adoption rates higher so that we can rest assured that all of the wonderful orphaned pets will be safe. Until then we hope to aid LAAS and DACC in any way we can to promote this wonderful and oft misunderstood breed.
We are a foster-based only program and run entirely on the support of donations and volunteers. We hold information sessions at our monthly adoption events on the 1st Saturday of each month at West Hollywood Park with Molly's Mutts and Meows. We always need volunteers, foster homes, blankets, crates, donations, food, etc.