You are here
We Need Foster Parents!
Friday, June 8, 2012 - 9:26am
Angel City Pit Bulls is exclusively a foster-based program. Without a shelter or boarding facility, every dog we take in must have an individual foster home. As one can imagine, this make foster parents vital to our mission.
Simply put, by providing a transitional home for a rescue dog, foster parents save the life of a dog. For those who cannot adopt or are not ready to, it is the single greatest way to make an individual impact to the systemic problem of shelter overcrowding. While there are more benefits than we could ever list, perhaps the biggest one is your knowing that without you, your foster dog may not be here today.
We are seeking homes with and without other dogs. It doesn't matter if you have a house or an apartment, children or no children, cats or no cats; we will match you with a dog that fits your home and lifestyle. The average length of time for a dog in our program is about two months from shelter to adoption. If you are worried that it will be too hard to part with your foster dog, we understand. Foster parents reserve the right to adopt their foster dog. ACPB fully supports our foster dogs; we provide all expenses as well as volunteer support, transportation, and training resources.
We are actively seeking foster homes for our some of our current foster dogs so that we can bring new dogs into our program.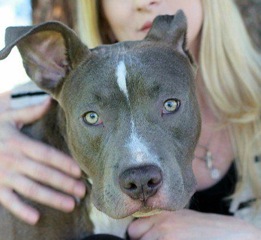 DISNEY
Around a year old, Disney has a nice flexible energy. He loves to play, but is also great at relaxing. He can be fostered with other well-matched dogs, as he gets along very well with them. We are specifically looking for a structured household with well-defined leadership for Disney, as he could use some consistency and work on his manners.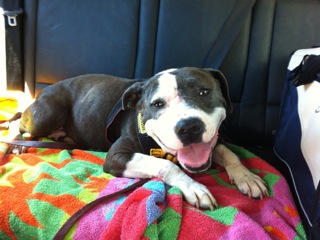 GRACE
Recently came to us by way of the West LA Shelter, Grace is a sweet, friendly, 2 year old girl, who loves everyone she meets. She was found as a stray with evidence of some type of altercation with another dog(s). Not surprisingly, she is fearful of other dogs and a bit defensive around larger ones. Grace will need socializing to help her trust other dogs. She did remarkably well with cats at the shelter and should be able to coexist peacefully with a feline friend.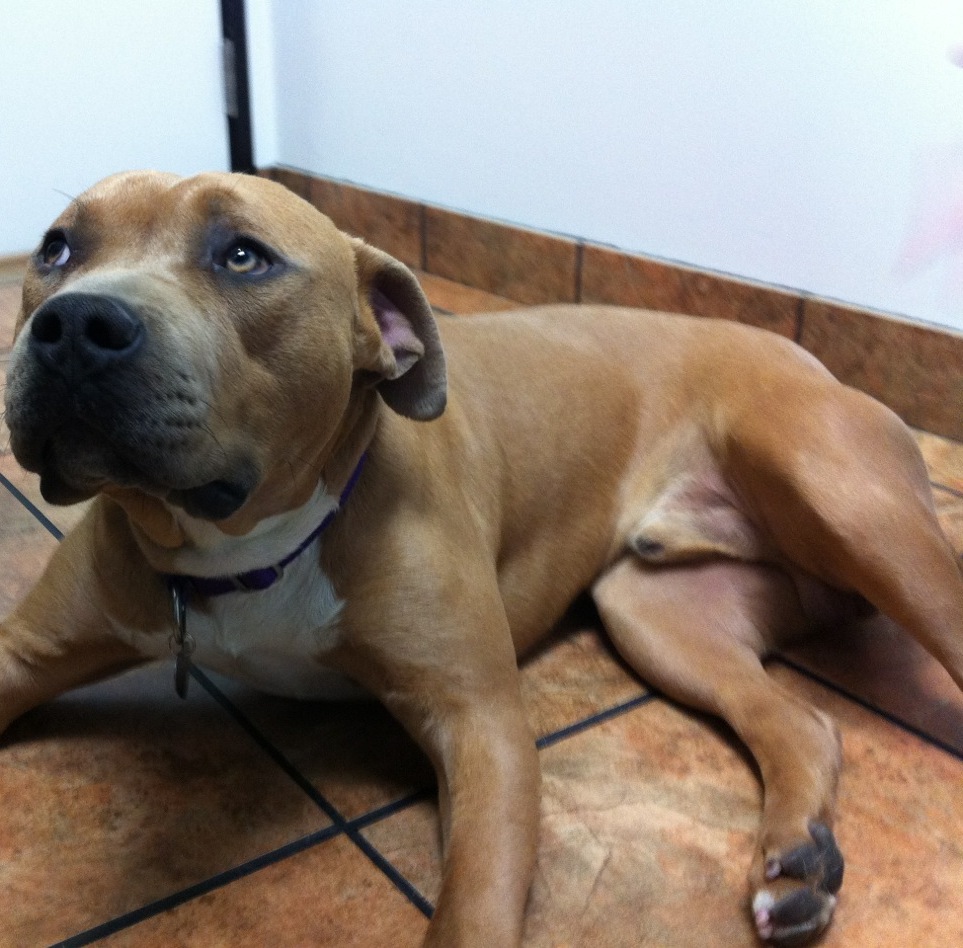 JUNIOR
We gave Junior his name because he is the spitting image of ACPB alumnus, Henry! In fact, Junior is currently fostered with Henry and they have already become fast friends. He is around a year old, sweet, smart and has a flexible energy. He likes other dogs and has a well-mannered play style.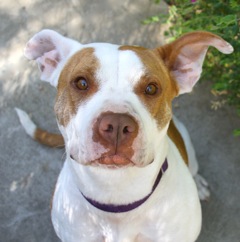 ANNIE
Annie is about 3 years old and very ready to be adopted. She would thrive in a home without another dog, or with a submissive male or smaller dog. She gets along wonderfully with children and loves people. She has a flexible energy level, and can go on a run or is happy just relaxing by your side. Annie thrives with clear leadership, knows her manners and is very well behaved.

Please visit our foster a dog page for more info and please email foster@angelcitypits.org if you are interested in becoming a foster parent.