You are here
Team ACPB Runner Spotlight: Erin K
Thursday, March 12, 2015 - 10:00am
When I adopted Olive from the South LA Shelter, she was attacked by a stray dog within the first month we had her. Due to her fear and anxiety, we had to work through a lot of reactive leash energy which was new for my fiance Tim and me. I think every dog you own teaches you something new about how to understand them, lead them, and teaches you things about your own personality.
I heard about ACPB when I was attending Dog Man's training and socialization class with Olive. Having owned two pit bull mixes, I love that their focus is on pit bulls. They do great work assisting Downtown Dog Rescue in their Shelter Intervention Program, and I love that their focus is to educate, advocate and celebrate the breed. To me it is a very refreshing and positive approach to dog rescue.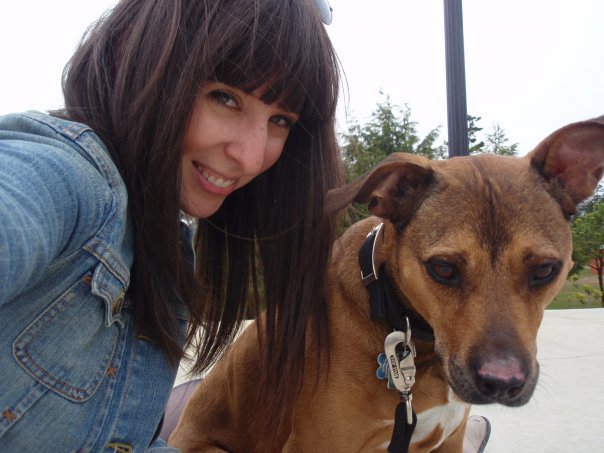 I started running because I was really out of shape and unhappy with my sedentary job a few years ago, and Olive needed the physical release for her anxiety as well. Since she became my running buddy, we ran two Race for the Rescue 5k's together, one of which was for ACPB, and I ran my first marathon for ACPB last year. I am not sure I would have stuck with running without Olive. I really enjoyed seeing a typically anxious dog, very happy, tired, and relaxed from all of our running. As I saw her change, become more confident, and focus on my direction more, it felt really good, and I couldn't help but realize how many positive things running had done for my mind as well. The first year I ran the marathon, it felt very emotional to realize what a gift I had been given to stumble upon running at the time that I did. That year felt like a celebration of my journey with her.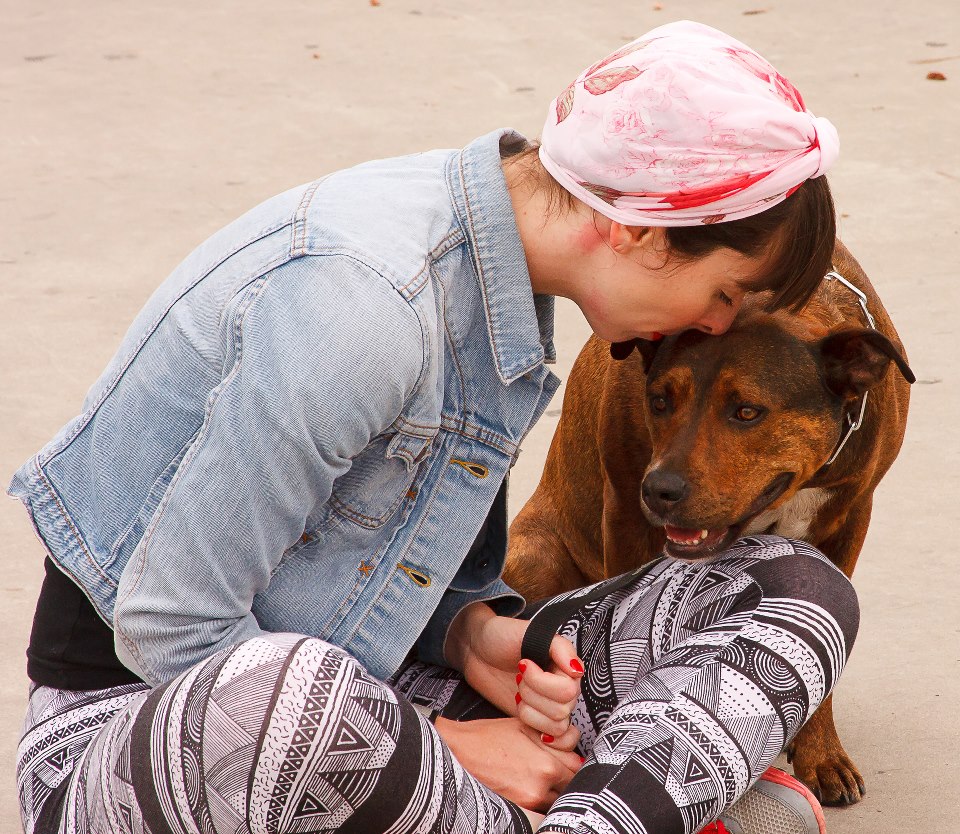 This year the marathon is for our old dog Veronica who passed away a few months ago. My fiance Tim picked her up at a crappy swap meet in Camden, NJ fourteen years ago. That "several times discounted" dog was the best thing to happen to us. After the last couple of years of progressing health issues, we had to let her go. She was the first dog for both Tim and me, and she was very special. Even non-dog people were fans of hers. So, this run will be in her memory. We loved her so much.
My favorite part of training is toward the end, close to race day, when you realize where you started and where you are now. It always seems so daunting in the beginning, especially your first marathon, because it's entering an unknown, which I think is why I cried tears of joy so much my first year! There were at least a handful of times I would just cry in the middle of the run because I was so happy. I also love waking up with negative thoughts about going for a run, and then actually having a great run. I think training for a race really instills some great habits about commitment, work ethic, and just bucking up when you don't want to do something.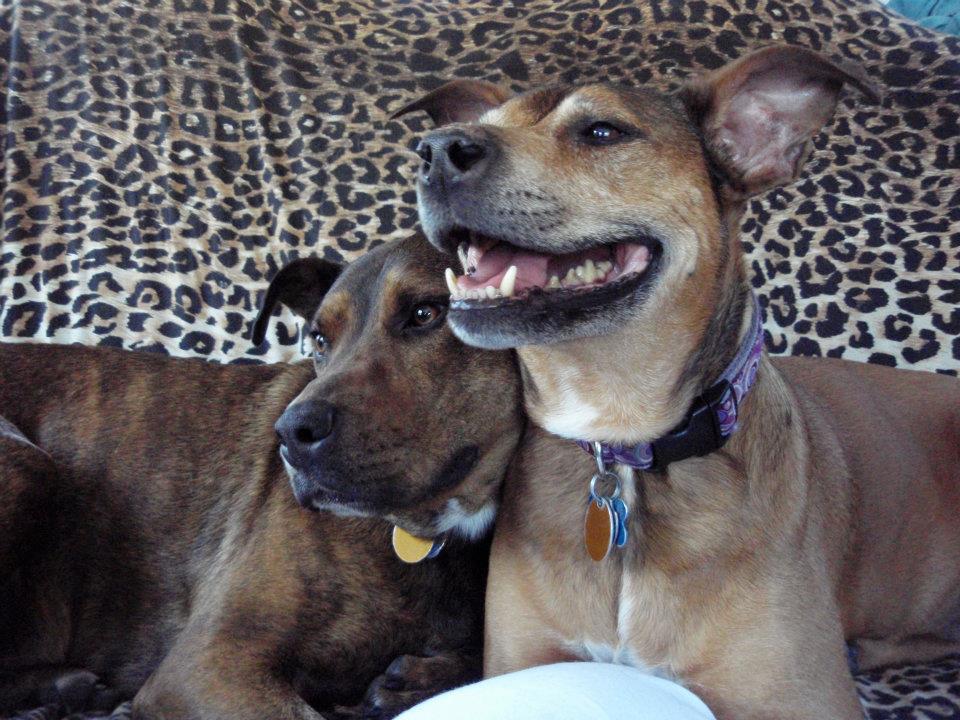 To me one of the most difficult things about training is knowing what your body needs, and when to not be such a hero about hitting all your runs. I see it with all my teammates. We don't like feeling like something is telling us we can't do it, but sometimes that's what has to happen to be at your best.
I am feeling a little nervous about the heat on race day. I am hoping to shave 15-20 minutes off my time from last year and heat is not my friend. My sister is running the relay with one of my best friends and I am so excited to have her and my nephew in LA for the first time. I feel there is no better way to see a city than by running it.
 
To support Angel City Pit Bulls via Erin this weekend, you can donate to her Crowdrise Page.