You are here
Foster Friday: Miss Annie
Friday, March 16, 2012 - 9:41am
What can I say about Miss Annie? Well, Annie is a wonderful, sensitive and softhearted strawberry blonde girl who loves nothing more than pleasing people. She is around two years old, crate-trained and housebroken. She was pulled from the Baldwin Park Shelter with her recently adopted kennel-mate Ilene (now Monkey!). While she would be perfectly happy as the only pup in your home, she is flexible and could very well have a doggie sibling that is well-matched, with a proper introduction.
Annie truly thrives on the attention she gets from people. As I write this, she is sitting by my side, leaning into me and giving those sweet soulful glances. She gives the sweetest kisses and has the perfect flexible energy level for whatever you want to do. If you would like to go for a brisk run or have a lazy Saturday, she's game! She is happy when she is out on walks or runs, hanging out on her dog bed, or being the center of attention and getting belly rubs!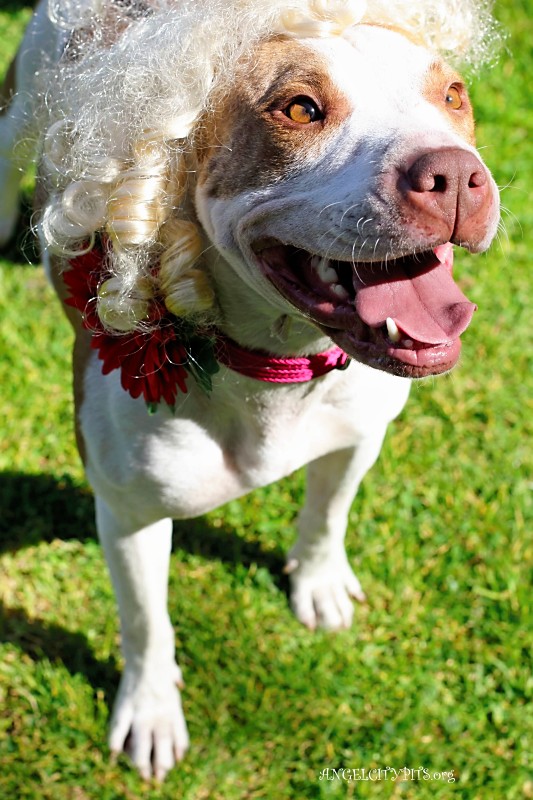 Annie is eager to respond to commands and has learned a lot from attending Cinimon Clark's TurnAround Training class. While we are still working on a few tricks, she walks very well on leash, knows how to "leave it", and loves to sit! She is incredibly connected in general, but especially while on walks and runs; being close to you is her idea of awesome!
She is great with the well-mannered three-year-old in her foster home and doesn't seem fazed when he loudly plays with his trucks!
Won't you get to know Annie? She is a gem and would love to work her way into your heart and home.
 
Kathleen
Devoted Volunteer
View Annie's Facebook Photo Album!