You are here
Foster Friday: Meet Luna
Friday, May 18, 2012 - 9:47am
Luna is a sweetheart who seems relaxed and happy with every person and dog she meets. Luna is about one year old, and came to Angel City Pit Bulls from the Baldwin Park Shelter, at the Best Friends Super Adoption. Upon first meeting, she is quick to sit down and command your attention, but once you've shown her you're watching, you'll find her flopping over onto her back, with a smile that begs for a tummy rub! That action sums up this beautiful girl's silly personality; she is sweet and loving, but very smart and clever too, with just a hint of goofiness that always seems to leave us smiling.
Although content with relaxing on her bed and keeping herself occupied with her toys, Luna loves the opportunity to chase after a tennis ball, and always welcomes the chance to go bounding after it. Although not often vocal, she does seem to enjoy "chatting" with us from time to time, especially when we put on her leash for a walk.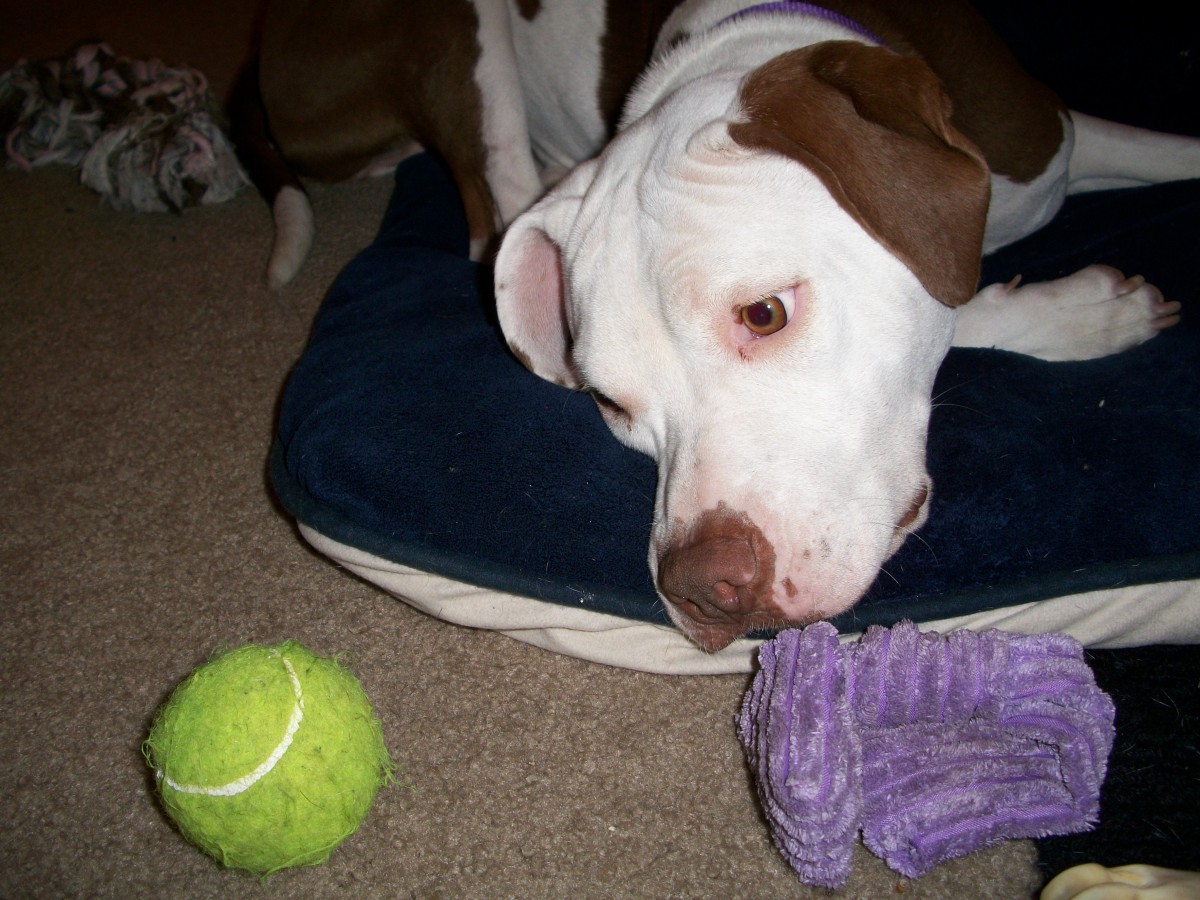 Above all else, Luna is affectionate, and always up for a cuddle. When given the opportunity, she will happily lean against our legs as we sit on the couch. My personal favorite is her reaction to when I lay down on the floor with her. She walks over and sits down next to my chest, lowers her head in my face to give me a sweet little kiss, then collapses on top of me. In addition to her desire to cuddle, Luna is fantastic with kids, always gentle, and willing to let them pet her for as long as they want, which normally ends with a few "thank you" kisses.
Luna is house broken, crate trained, and knows basic obedience. We are working on clicker training with her and she seems to be picking that up quickly. Luna is great around other dogs and children, and although she hasn't met a cat just yet, with a proper introduction we bet Luna would get along with just about anyone.
Jason
Luna's Foster