You are here
Griffith Park Pack Hike
Date:
Saturday, August 26, 2017 - 8:00am
Description:
Join us for our monthly Griffith Park pack hike, which falls on the 2nd and 4th Saturdays of the month at 8am.
Difficulty: Intermediate - 2.5 miles roundtrip
Bring your dog, or contact rec@angelcitypits.org if you would like to hike with one of our fosters. Please arrive by 7:50am, as we will begin hiking at 8am sharp.
The Pony Rides address is 4400 Crystal Springs Drive -- use this for your GPS. Once you arrive at the Pony Ride area, drive just beyond the paved parking lot, and turn off to your right to head towards the dirt parking lot. There is a sign for "additional pony ride parking." If you get to the stop sign and the entrance to the 5, you've gone too far.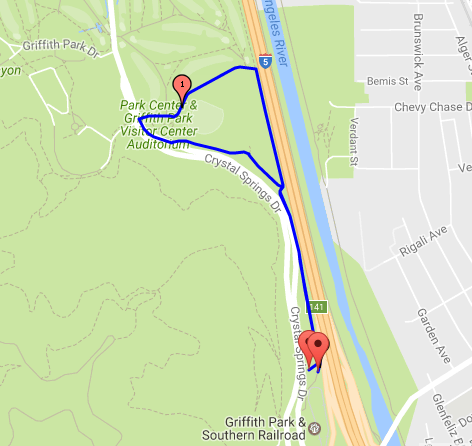 ACPB Hike Safety Suggestions:
1. Keep dogs on leash at all times
2. Bring poop bags
3. Bring water in warm weather
4. Always ask first before allowing dog introductions
5. No retractable leashes, please
Griffith Park / Mineral Wells
Intersection of Griffith Park Blvd and Cadman Drive